For estimates or samples, please click the button below.
Tiles Available in Multiple Styles
Applications
Weddings

Special Events

Dances

Under Tents

Over Gym Floors

Concert Halls

Exhibits
Features
Beautiful and Elegant

Lightweight and Durable

Low Maintenance

Simple to Clean

Easy to Store and Transport

No Tools or Adhesives Needed

Portable

Can be Preassembled into 3×3 Panels
COVERDECK SYSTEMS ® VINYL DANCE FLOOR is an affordable, easy to install, alternative to wood. Each vinyl finish of simulated wood parquet or solid color slate is inserted into a sturdy and water-resistant polypropylene base. Because the VINYL DANCE FLOOR is manufactured using a high impact polypropylene, these portable dance floor modules may be used both indoors and outdoor ground surfaces (avoid prolonged exposure to direct sunlight and the elements). Unlike other types of dance floors on the market, the VINYL DANCE FLOOR is nonabsorbent and allows any water to flow freely underneath.
Keeping your tiles clean is easy; simply mop the VINYL DANCE FLOOR using water and standard cleaning fluids.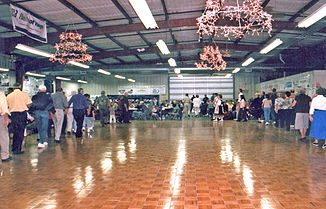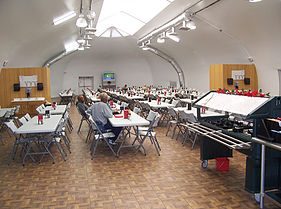 COVERDECK SYSTEMS ® WOOD DANCE FLOOR is the ultimate in affordable modular wood dance floors. It is the ideal product for special events that demand the elegance of a real wood dance floor, with the practicality of a easy-to-install system. A great alternative to heavy wooden floors, saving time and labor.
Each WOOD DANCE FLOOR tile combines a wood, oak parquet top that is inset into a durable polypropylene base. This combination offers the beauty of wood along with water-resistance and lightweight features. These elegant and easy to handle 1 foot by 1 foot modular tiles allow you to create a spectacular dance floor quickly and easily.
The WOOD DANCE FLOOR TILES are finished with a high gloss urethane to protect against scuffs and scratches. The WOOD DANCE FLOOR TILE is offered in two colors, light and dark wood, each will provide elegant, impressive flooring for all your special events.
Avoid prolonged exposure to direct sunlight and the outside elements.
This is an amazing floor! Wait until you hear how great it sounds!!"
– Tony Danza, the Tony Danza Show